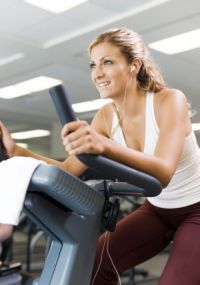 The PRO Difference
What makes the PRO difference?
Beginning physical fitness assessment used to establish baseline measures and monitor progress
Physical Therapist and Personal Trainers with expertise in all areas of wellness available during most hours
Top of the line Nautilus Fitness equipment with instruction in its proper use
Variety of exercise classes available morning and evening
Clean, relaxing non-intimidating environment
Wide Screen TV's to listen and watch while working out
Weight Management Programs
Cardio Area with treadmill, ellipticals, exercise bikes and treadclimber
Full Nautilus Circuit and free weight area
What does it take to be well?
Optimum nutrition and physical fitness are the keys to health wellness.
We are here to help you manage your health with medically trained professionals who are experts in wellness. Our mission is to educate, support, monitor and coordinate care for our members so that we can play a key roll in maintaining and promoting health and quality of life.
Small Investments…Huge Rewards!
In today's world it is a challenge to take care of ourselves. Often finding the time and energy for exercise and nutrition is difficult. There is no magic pill, but a small investment in your health and well-being can pay huge dividends throughout your lifespan. Many programs are available and are offered at very affordable rates. Single, couples and family pricing is available or if you work at a corporate and medical office ask your employer to join at our corporate rate and save some money. Many employers and health insurance companies are starting to recognize the cost-savings of prevention and health maintenance and are paying for all or part of fitness memberships. Regardless, the cost of maintaining and improving one's health is minimal compared to the financial burden and lost opportunity costs of poor health.
Lois came to PRO Health & Fitness for an exercise class called SilverSneakers® which was suggested by her physician. "June Ellen was very encouraging, always giving me praise on my progress. Her instructions were very clear and helpful." Lois lives with many challenges and suffers from degenerative arthritis of the lower spine, arthritis in my knee, a recently broken hip and is in the early stages of Parkinson's. "When I began classes I was very weak, had poor balance, had no endurance, and I could not walk over a few yards without pain in my legs and back. Now my balance, strength and endurance are much improved. My friends and family have commented about how much better I am. On my last visit to my neurologist she couldn't believe I could rise from a chair without using my hands. I always feel better when leaving than when I arrived. I owe it to June Ellen's encouragement and to a great friend who transferred her membership here so she could drive me to class 3 times a week."
Lois A. Heun